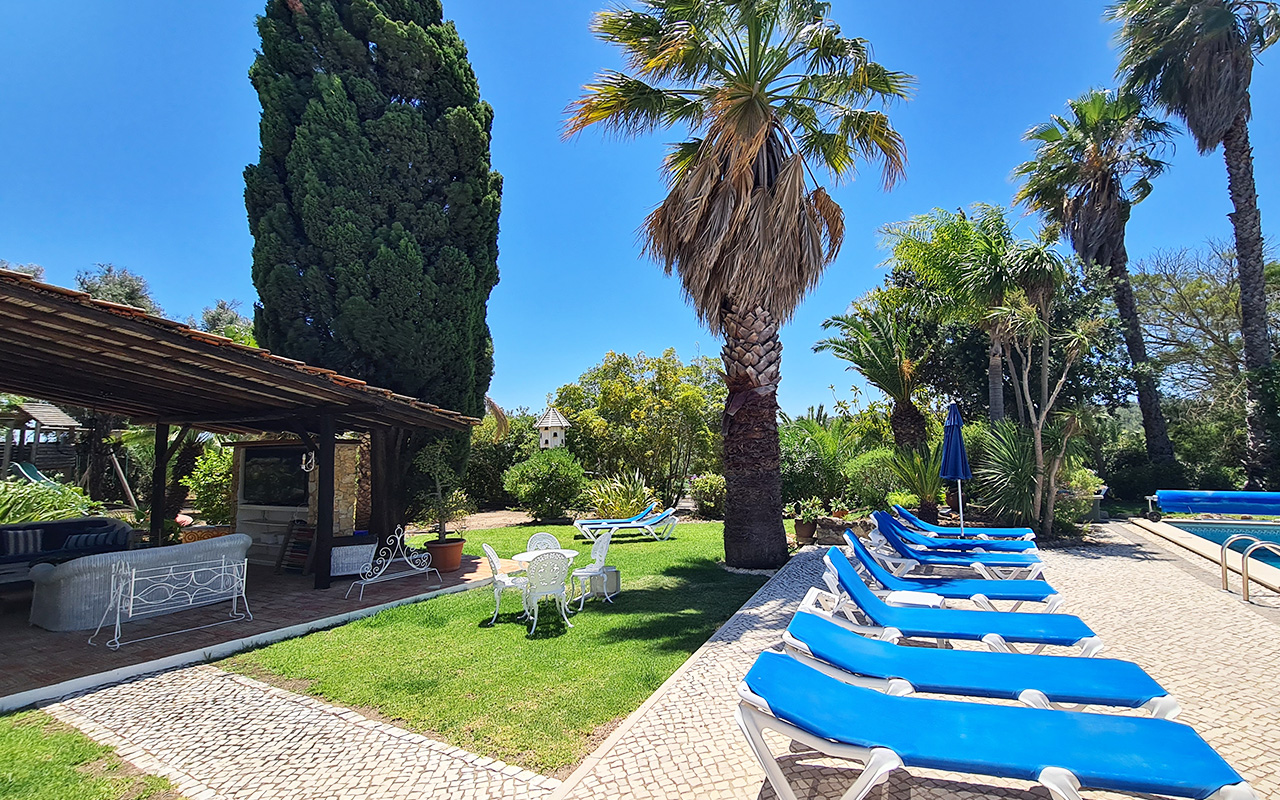 Your enjoyment of the Quinta is paramount for us and with this in mind we have tried to offer you as much diversity as possible for everyone to enjoy themselves at the Quinta. We start with our main focal point of the Swimming Pool. Our swimming pool is 10m by 5m with a depth from 2.5m to 1.2m. It is a salt water pool with us trying to eliminate as much as possible the use of chemicals. From April to October we heat the pool. Weather permitting the pool can be in use all the time and actually is warmer in the water than out.
We also have a full Hydro Massage Jacuzzi that is always on the first floor of the Garden. This is a wonderful way to relaxing and de stress and is particularly wonderful when the sun goes down and you have a clear nights sky with the amazing stars.
We provide you with a pool side Cabana that is a wonderful place to get away from the sun. With sofas, chairs and bean bags this is a lovely place to while away the afternoon. We have also put in an outdoor Cinema in the Cabana that covers a full multitude of viewing from all the major sports events, films and all the TV that children could want to watch. Again this is available all the time to guests.
We have also tried to have as much as possible for children of all ages to enjoy the Quinta. We have both a large and small play areas, toys, games and in our own large grass playing area the ability to play football etc. New for this year will be a covered area that we will call our work out Cabana for those who want to keep on with there work outs, Yoga etc.
View our accommodation & rates »
What our clients have to say »